The first and the foremost step to start with the GoFish FishCount system is to Sign up and register yourself with the system by filling some simple details:
Name
Email Id
Phone Number
Account type (Boat/Landing)
Boat/Landing Name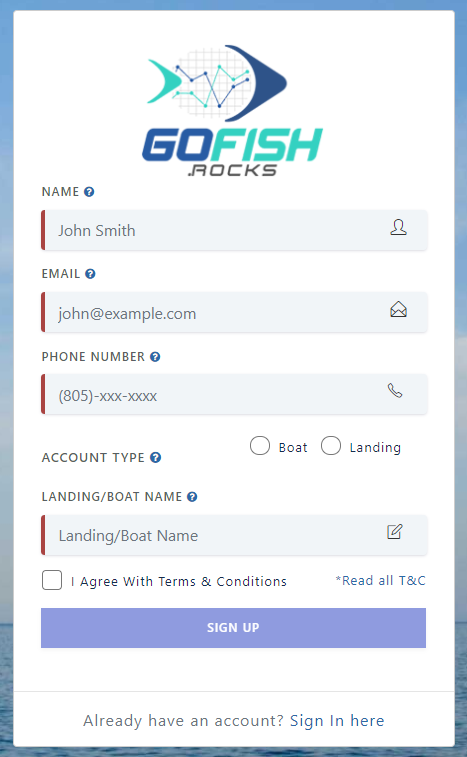 Once you have filled the details and clicked on the checkbox of Terms and Conditions; click on 'SIGN UP'. Your request to join the Fish Count system will be accepted by the admin of GoFish Fish Count system. Once approved; you will get the access.
Upon your validation; complete your profile and get started with GoFish FishCounts.